How to Host the Best Fall Party
I have totally gone down the Pinterest rabbit hole, and I have emerged wanting nothing more than to host a farmhouse-chic fall event. Unfortunately (fortunately for my bank account), I don't necessarily have anything to celebrate, so I have decided to share my knowledge with you, my beautiful and nonexistent readers (because it's my first blog post. Hopefully by the second there will be 1 or 2 of you). 
So without further adieu, here is my guide to hosting the ultimate fall party. These tips will work perfectly for a baby shower, bridal shower, dinner party, girls' brunch, or even an ultra chic and modern Thanksgiving Dinner.
:
Your invitation will set the stage for the event. It's your first chance (and really, your only chance), to let guests know what they can expect from your party or dinner. Make sure you start off on the right foot! When you send a beautiful invitation, I know to expect the best, and it makes me excited to go! 
I'm old fashioned when it comes to my stationery, and I think that for baby showers and bridal showers, paper invitations are a must, unless you're hosting a very casual event and only inviting a handful of people. 
Paper invitations are always the most impressive option, but for birthday parties and dinners, you have more flexibility. I also offer digital invitations, and those are GREAT for uploading to a website like Paperless Post and emailing. Paperless Post is a sophisticated option for evites because you get the animation of the envelope opening and the whole shebang-- AND it makes it easy to keep track of RSVPs. Guests can also enable reminders to make sure they remember your event-- yay!
1. A sophisticated take on traditional fall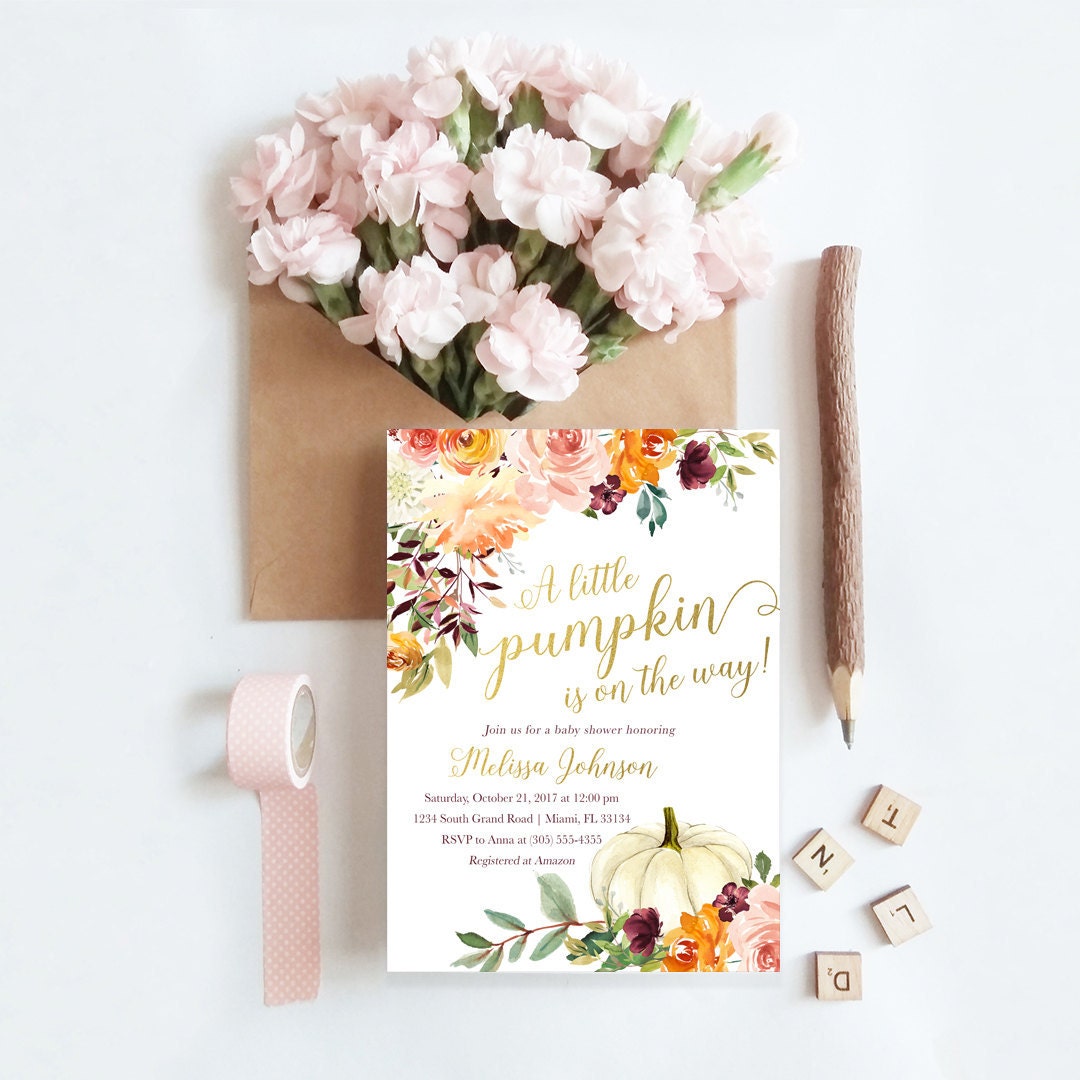 What would fall be without pumpkins and harvest hues? No need to stray away from tried and true fall. This pretty baby shower invitation gives traditional fall a sophisticated twist with pretty gold fonts and a white pumpkin instead of the usual orange. A little more subtle, and a lot more impact. 
Purchase this invitation here.
2. French Country/Farmhouse Chic Fall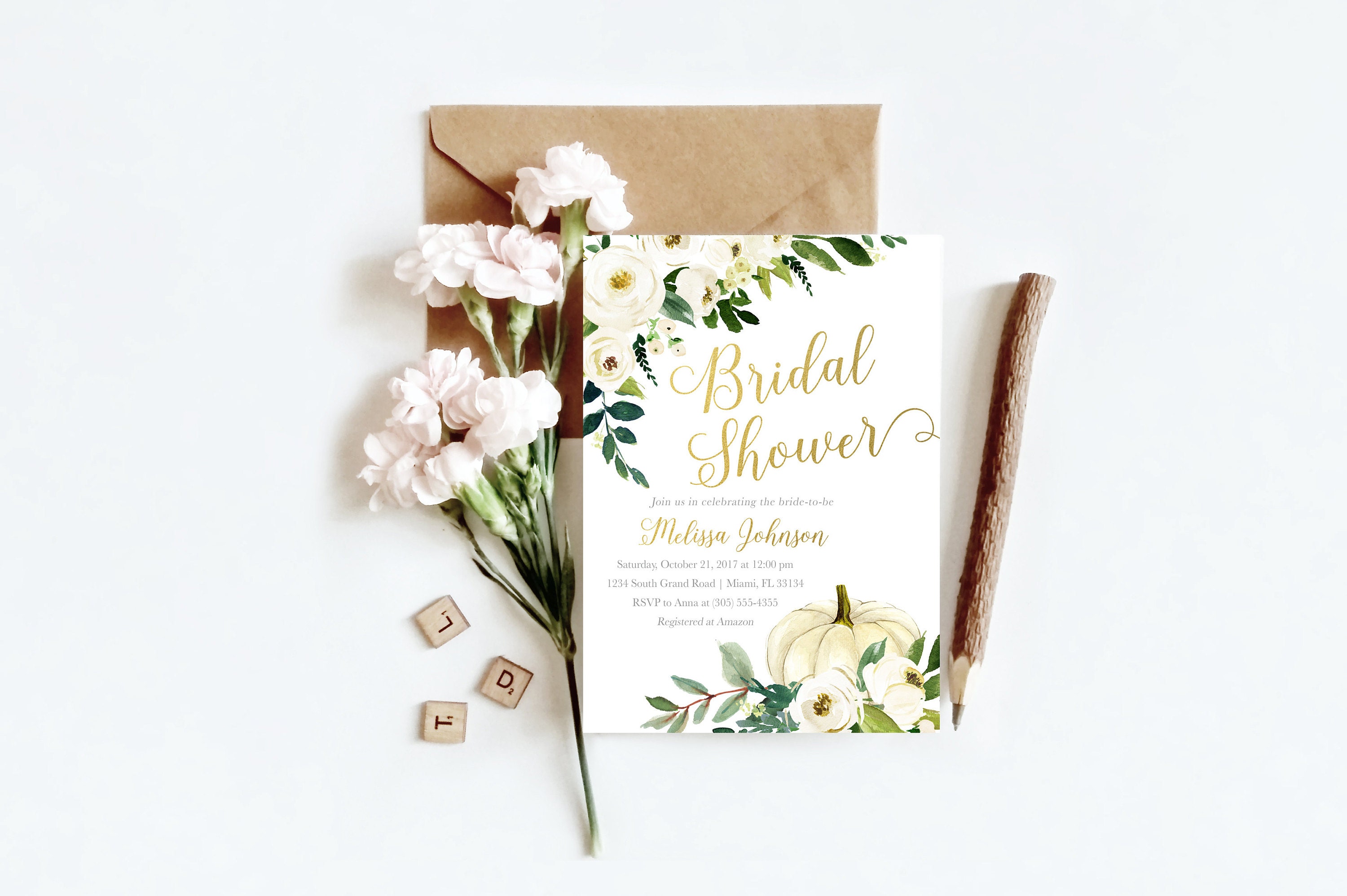 I am ALL ABOUT this French country fall look right now. It just feels so fresh and new. I feel like it combines all of the latest trends in home decor and event styling and packages them perfectly for fall. I can't get enough. Again, white pumpkins vs. orange feel subtle and chic!
Purchase this invitation here.
3.  Autumnal Hues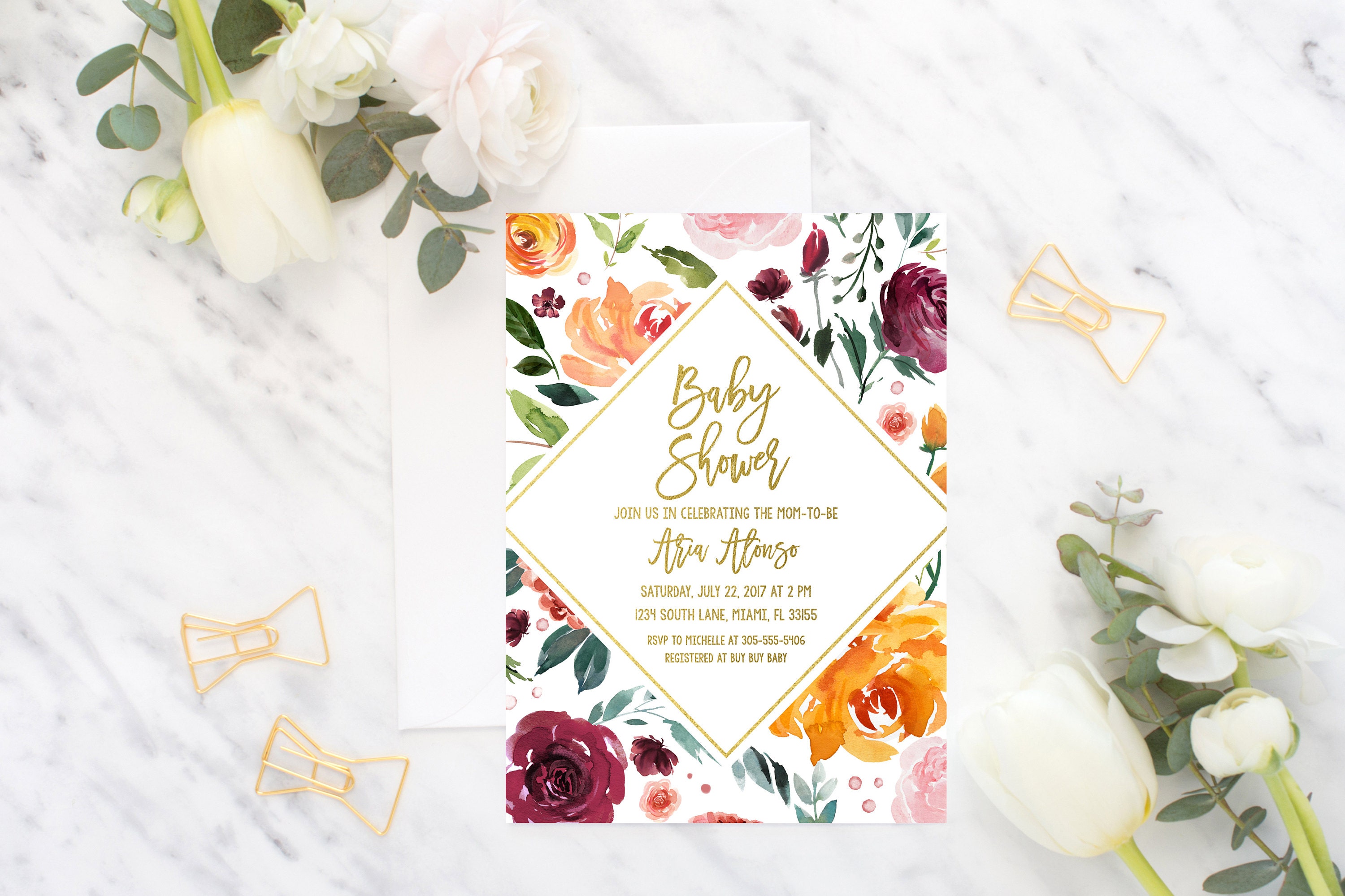 Sighhhh. There's just something about those autumn hues that makes you feel some kinda way, huh? Don't mess with perfection. God created these color combos for a reason (basically confirming that God is a woman because no man could have matched that burgundy, orange, and pink together that well). No need to go overboard with the fall stuff here-- just a subtle hint!
Purchase this invitation here.
4. Minimalist Greenery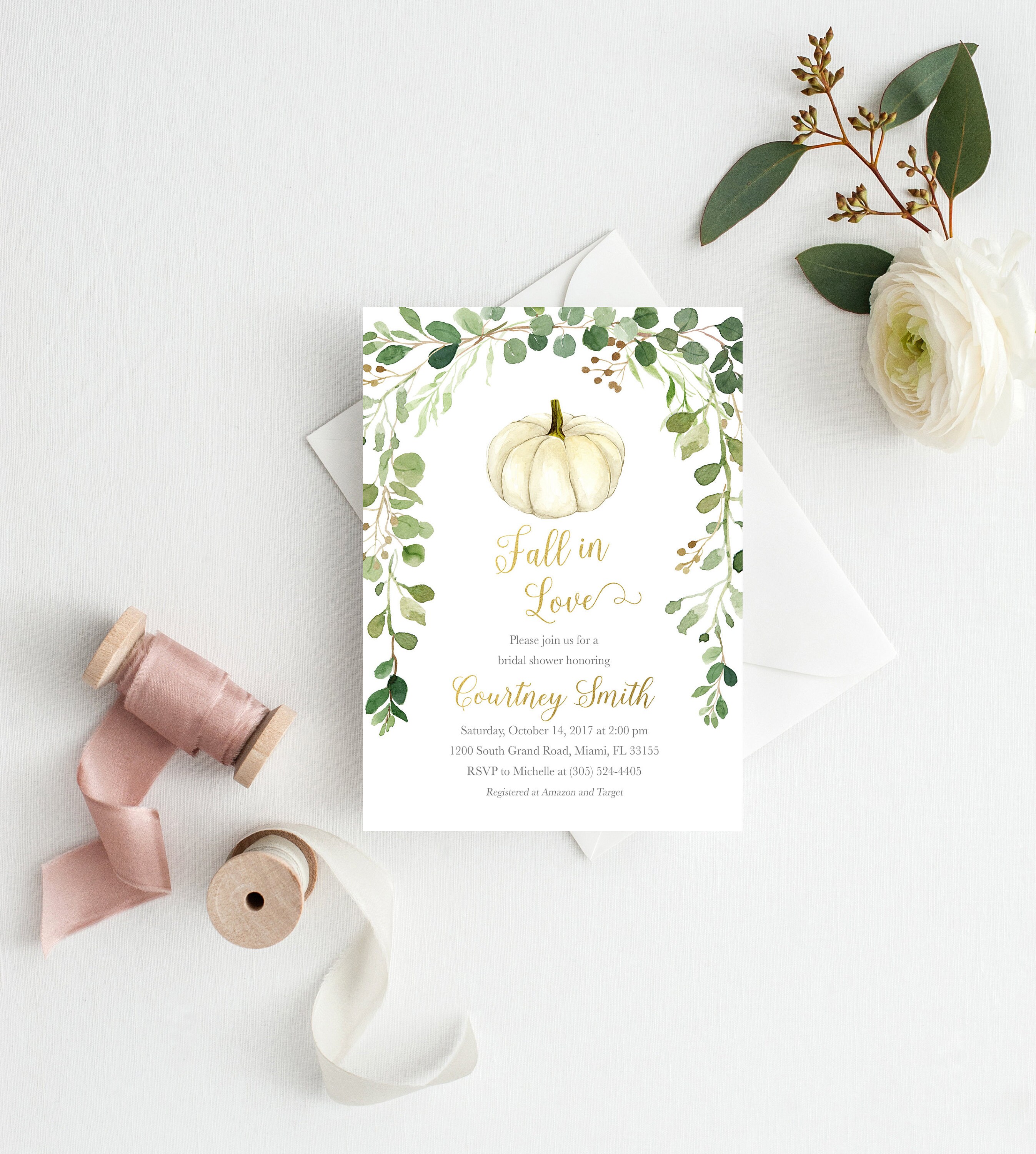 First of all, you probably could have guessed this about me from a mile away, but I love cheesy puns, and "Fall in Love" is probably one of my favorites. If you are throwing a fall bridal shower, and this is not the theme, I don't know that we can be friends. But, cheesy fall puns aside, sometimes you just don't need much, and this minimalist, leafy look is just right. Greenery is totally having a moment. It was the 2017 Pantone color of the year, and somehow, yet again, those folks totally nailed it. So carry that through to fall. Have yourself a Miami fall with all your leaves still in tact.  
Purchase this invitation here.
:
1. Tone on tone is easy and effortlessly chic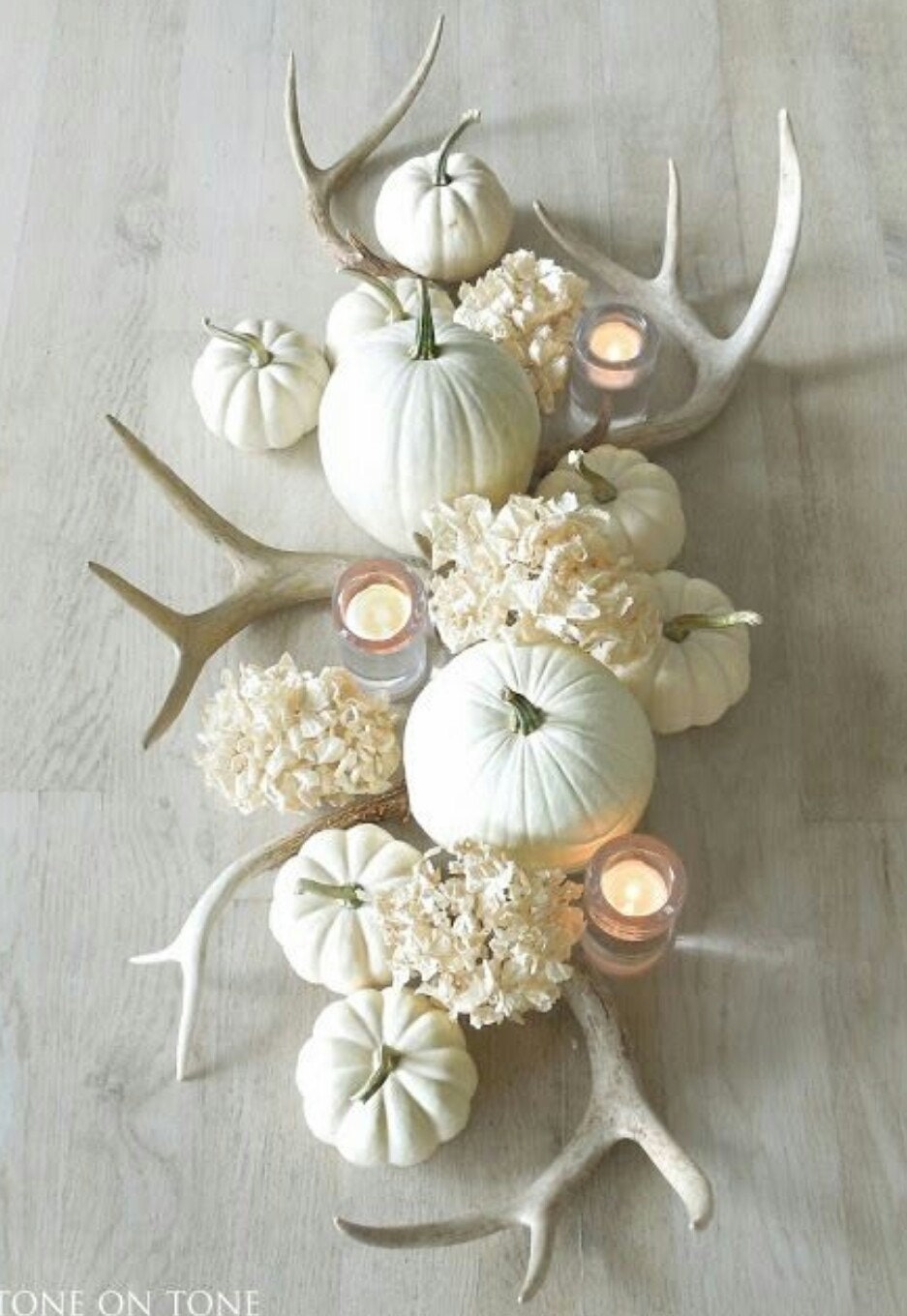 I am all about using a more subbtle approach to seasonal decor. Fall is the perfect season for sticking to tone on tone looks and just piling on the texture-- instant cozy, yet still refined. Consider sticking to neutrals and mixing wood with florals and leaves. I love taking party inspiration from fashion and interior design trends, so think of those pretty farmhouse chic homes you have pinned, and those pretty monochromatic fall outfits, and use that to influence your party decor choices!
You don't have to stick to white and beige either. Bring in some blush pink, or even light blue for a boy baby shower. Subtle accent colors can totally work. 
2. Greenery is an impressive yet affordable way to decorate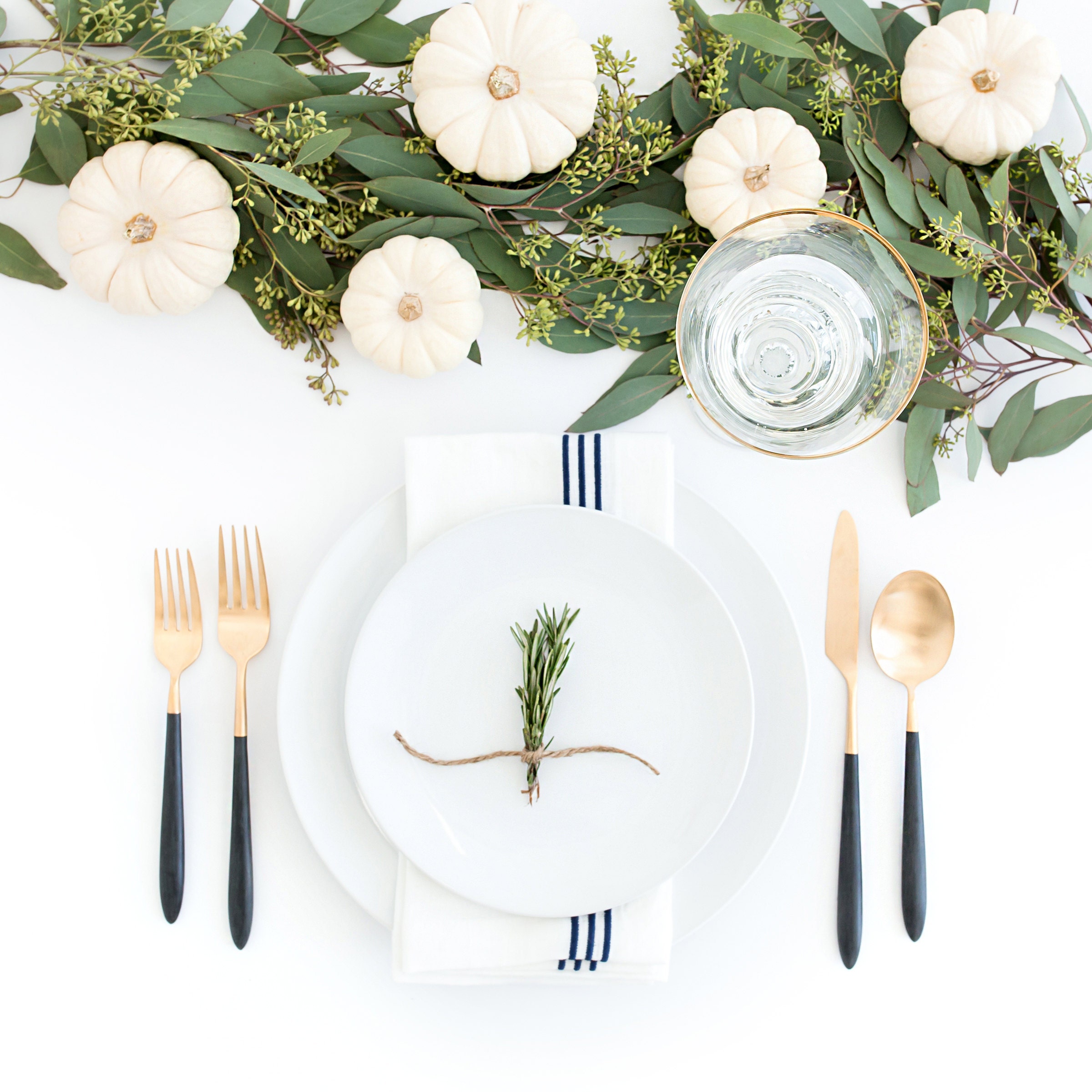 I usually buy my flowers at a floral shop that sells them by the bunch, but I was in a pinch once and found myself at Whole Foods with the need to buy enough flowers for 2-3 bouquets stat. Have you ever tried to do that at Whole Foods? I would have been better off having a florist deliver hand-crafted arrangements. Each bouquet was about $20! I was looking at $100+ on flowers. I spotted some eucalyptus out of the corner of my eye and grabbed bunches of those, along with some baby's breath and one flower bouquet. Voila-- massive bouquets for about $15 each. Greenery is where it's at, guys. And bonus? It lasts for-e-ver. Add some white pumpkins and suddenly you have the chicest fall farmhouse look for next to nothing.
Other affordable flower options include hydrangeas (but they are super fragile, so make sure you buy them day of or the night before) and alstroemerias (a.k.a. Peruvian lillies). Alstroemerias are my go-to because they sell them at the supermarket in all different colors (white would look amazing for this!), they could not possibly be any cheaper (3 big bouquets for $12), and they last 2 weeks or more. Win!
3. White pumpkin vases ftw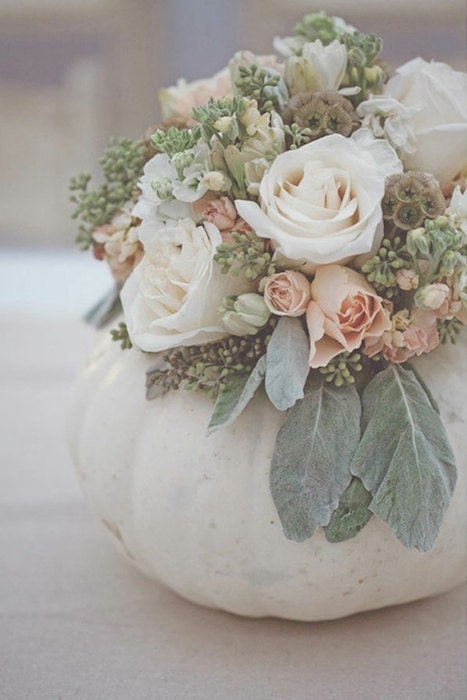 I love, love, love the idea of using pumpkins as a vase. Very affordable, and a great way to bring fall into the decor. Right now I am really feeling white pumpkins, which go great with greenery and any kind of flower, as illustrated by this pretty centerpiece c/o Intimate Weddings. 
There are a few tutorials on how to do this floating around Pinterest, but basically, you use floral tape to secure wet floral foam to the top of your pumpkin, and arrange your flowers from there. With this approach, you don't even have to hollow out your pumpkin (which is a total win). Michael's also has some faux pumpkins you can use. After the party, keep them around your house until you're ready to switch out your decor for Christmas stuff!
: The best part of fall is the food and drinks (you know, pumpkin spice and everything nice and all that). However, coordinating the food is my least favorite part of hosting (anyone who has been over knows I leave that to my husband when we host) so aside from booze and cake, I'm out of my element. I'll keep it simple. 
1. Put a fall spin on the classics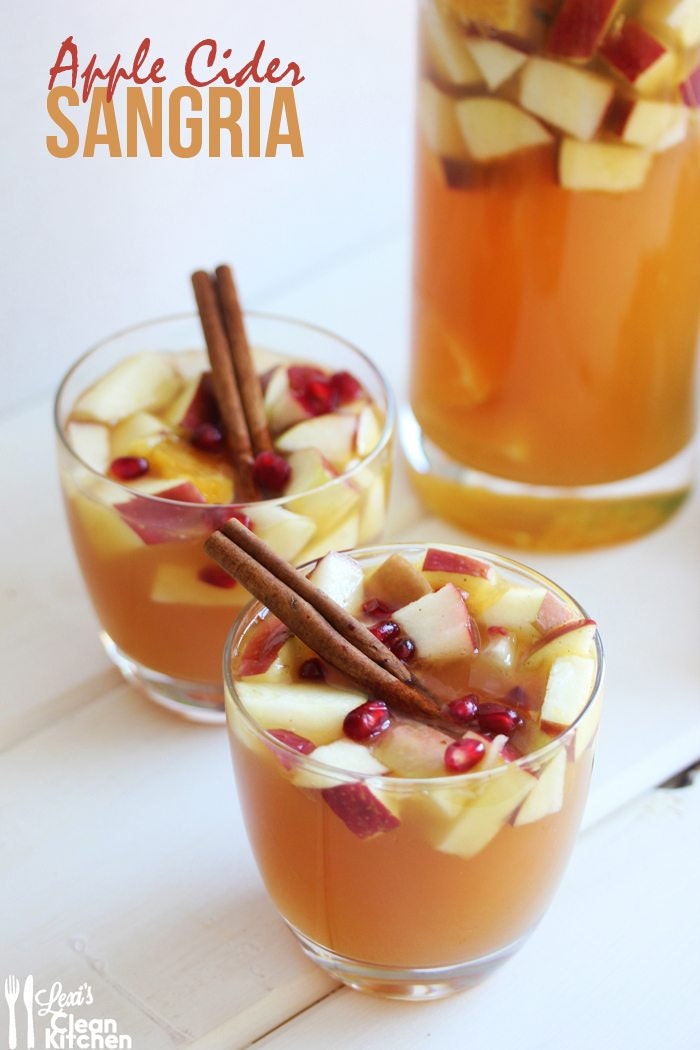 Apple cider is like the Jan to pumpkin spice's Marcia, but I still love it. This sangria from Lexi's Clean Kitchen caught my eye the other day, and it looks delicious! I've been thinking about it ever since. I think it would make the perfect signature drink, and it's light enough for daytime, which is always nice. I find that the older I get, the less my guests have the capacity for major day drinking-- imagine that. You can see the recipe here.
2. A good cake is a necessity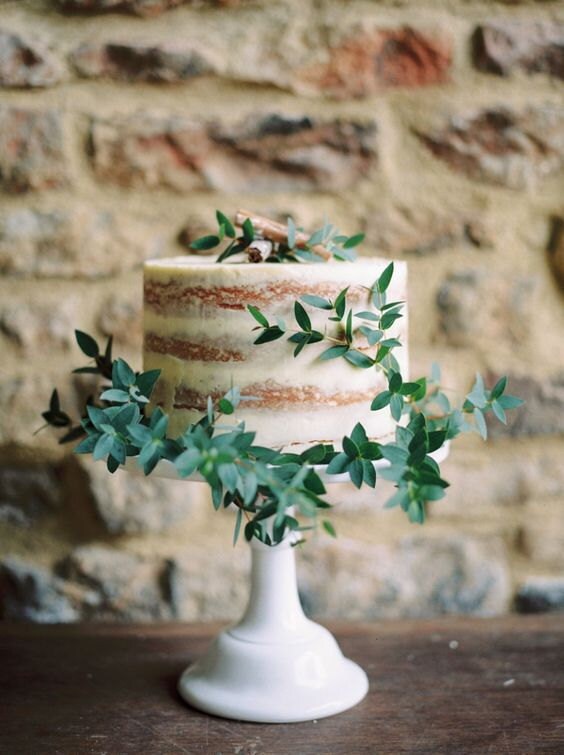 Growing up, my grandma insisted that there needed to be a cake at every party. I think there are some worthy contendors for cake replacements, like cake pops or cupcakes, but nothing says "It's a celebration!" like a cake. A naked cake with a touch of greenery, like this one by Vanilla Pod Bakery, will add the perfect touch.
:
Do you have to hand out favors? Not at all. Is it a nice touch? Yes, but it depends on how useful they are. If you are hosting a baby shower or bridal shower, please feel free to substitute favors for prizes, which is basically the same. Here are some of my favorites. 
1. Cookies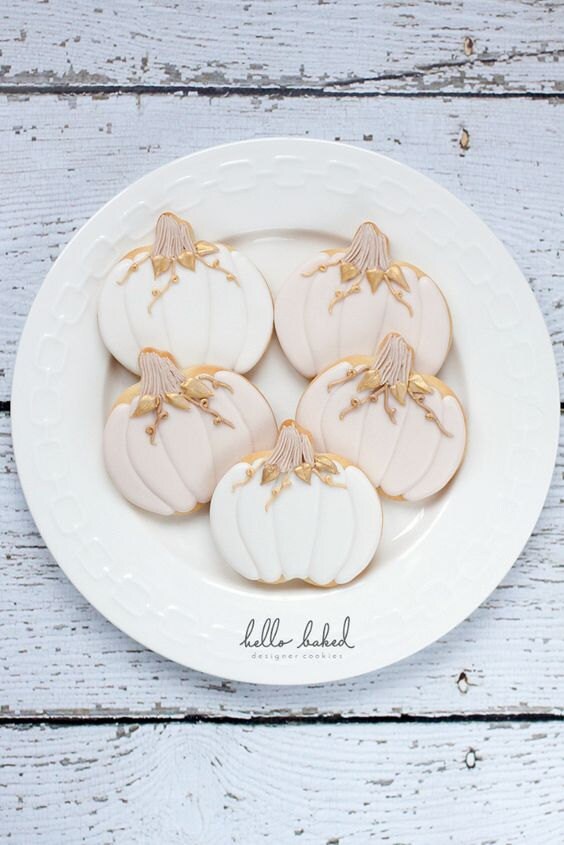 I love leaving a party with a really cute cookie. They're a great, affordable favor that adds a cute touch. Something like these adorable pumpkin cookies from Hello Baked would be perfect!
2. Succulents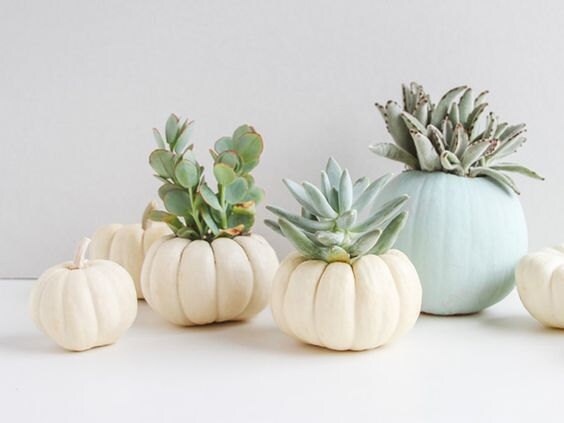 I loooove leaving parties with succulents. Succulents are the only plants that can withstand my black thumb, so they're all over my house. And they are so, so affordable that I don't feel bad when they don't make it and I have to buy new ones (which is inevitable, because I can keep a child and a dog alive, but not a plant). Here is a great tutorial on how to make these cute favors from Momtastic. The bonus is that you can use them to decorate until it's time for guests to leave! 
3. Again, wine and champagne
I offer wine/champagne labels to match all of my invitations, and they are some of my bestsellers, so I know that you guys are doing your parties right. It can be tricky to decide whether to give out wine/champagne since some guests don't drink, but you know your crowd, and those of us who love wine would be happy to take seconds ;) If you would like wine or champagne bottles to match your party decor, you can purchase them here.
I hope you enjoyed that! Check out my shop for more fall invitations.
For more party inspiration, check out my Pinterest account.